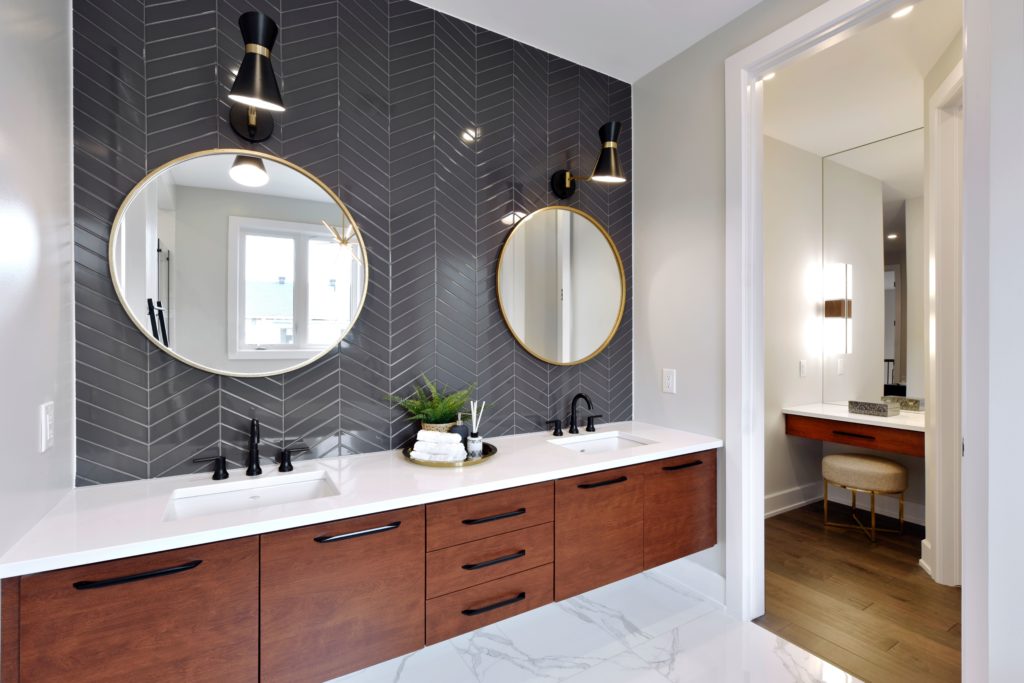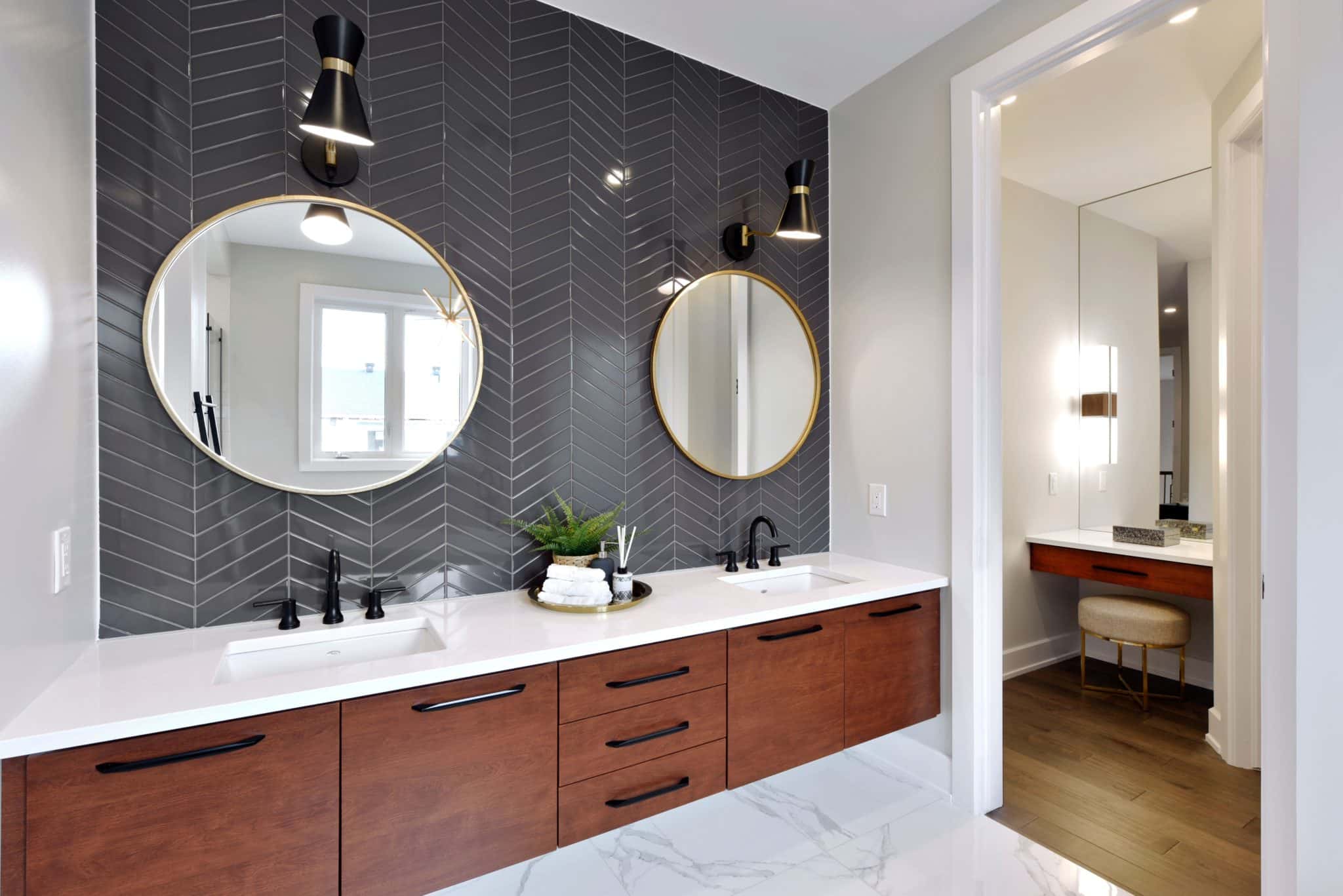 Bathroom design has come a long way from being considered purely functional, high traffic spaces in the home. Today's bathroom design trends focus on merging functionality with the right mood. Whether you are looking for a modern, sleek feel or a classic design, there are so many options to choose from. Let's take a look at some of the most popular designs and choices for bathroom renovations today.
Minimalist cabinetry bathroom design
Bathrooms are busy places and acknowledging this in your design choices can help to plan how your bathroom will look during your everyday routine. Minimalist cabinetry is one popular way to incorporate balance into the bathroom, with clean lines and sleek hardware allowing the cabinetry to blend into the design and not clutter the visual landscape of the space.
As bathrooms can become cluttered during everyday use, it helps to make cabinetry and hardware choices that aim to balance. But this doesn't mean your bathrooms can't pop in other areas. In fact, the popularity of a feature wall in bathrooms speaks to how today's bathroom design still aims to draw the eye with the right stylistic choices.
Feature walls
Wallpaper has made a comeback in bathroom design. Choosing a wall in your bathroom to use as a feature wall for an elegant wallpaper can really bring a specific feel to your bathroom space. If you are looking to avoid renovating your bathroom with only one-color scheme, a feature wall is a great way to bring some variety to your design.
Keep in mind that feature walls don't have to come just from wallpaper. Feature walls can simply be created through the usage of a different paint or tile color than the other walls in the bathroom.
Bold tile choices
Funky, colorful or bold. However you want to describe it, tile has made a big comeback in bathroom design thanks to patterns that really stand out. This doesn't mean that the whole bathroom should be tiled with a bold pattern, but rather there should be a targeted approach to how this tile is used.
For example, one popular trend is using white tile for your main bathroom flooring, but using patterned black and white tile in the shower only. This draws the eye to the shower while keeping the visual balance in the bathroom area as a whole.
Matte black hardware
A rapidly growing trend is the usage of matte black shower hardware. This includes matching your shower head, temperature handle, shower door handle, shower door hinges, and sink faucets. Paired with a white tile theme, matte black hardware really brings a classic look to your bathroom space.
Shower wall niche
An essential choice for tiled showers is the shower wall niche. Built into the wall of your shower, the prefabricated wall niche allows for storage options for your bathing products without cluttering up the floor or using a shower caddy. With various sizes to choose from, consult a bathroom design consultant on the best options for your specific space.
Have a look at Spectrum's bathroom design services!