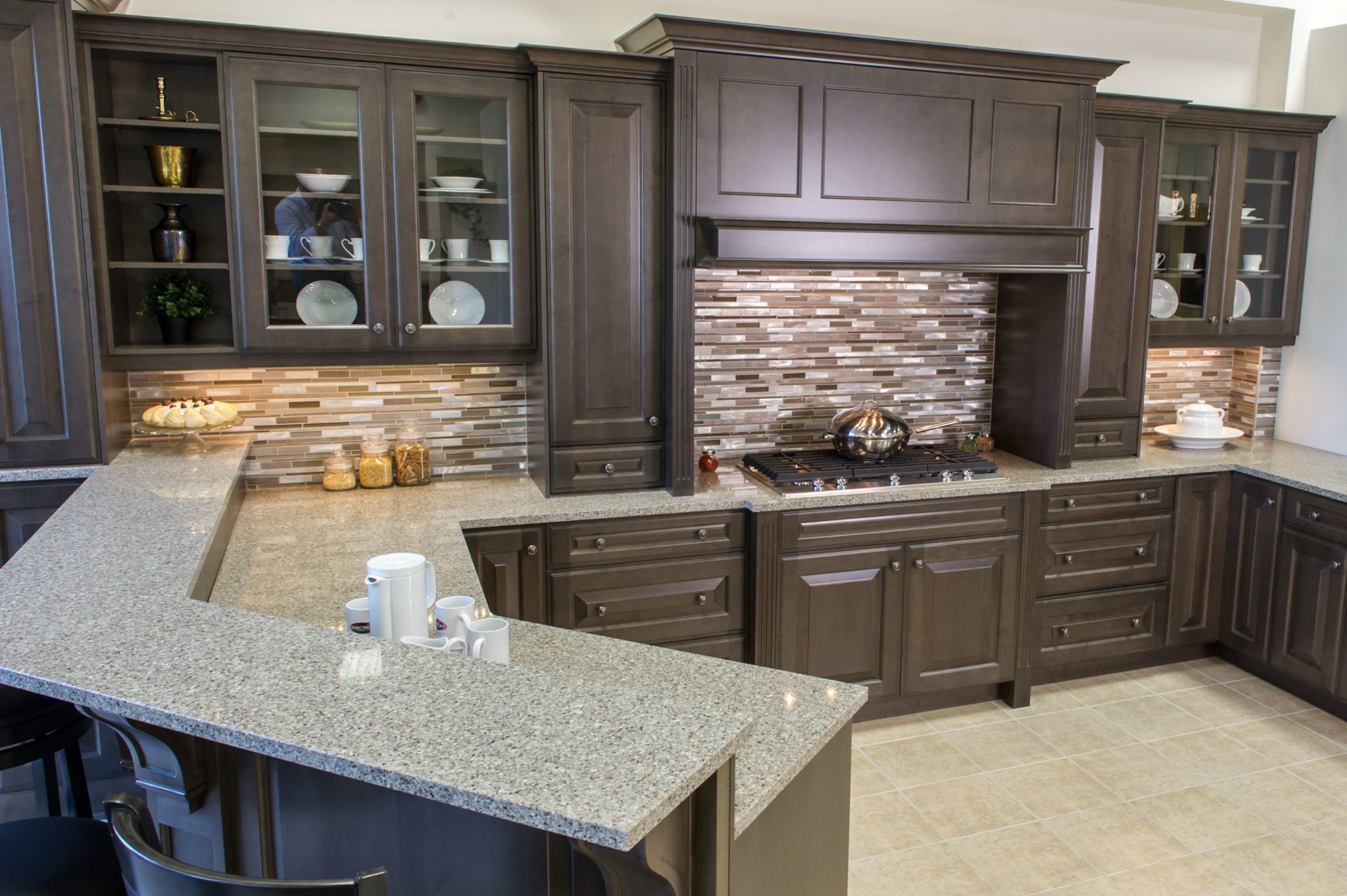 Kitchen and Bathroom backsplash choices have come a long way. With so many materials available now, backsplashes have slowly become one of the visual focal points for today's kitchen renovations and they can really bring your design to life. Continue reading below for some basics to keep in mind and the kinds of materials you can choose from during your renovation.
Subway tile
Trendy and affordable, subway tile backsplashes are here to stay. Available in a variety of finishes, consider the direction of placement for your subway tiles in order to bring a unique look to your kitchen. They don't always have to be installed in a horizontal formation. Patterns can be used to bring an extra level of pop to your design.
Subway tile doesn't always have to be white either. With the popularity of all white kitchens, many people forget that subway tile comes in a variety of colours that can complement or contrast the visual scheme in your design.
Stainless steel backsplash
Usually used above the stove to protect against food splatter, and also to give the kitchen a more industrial or modern look. Stainless steel backsplashes are great to match with your stainless steel appliances. Easy to install and affordable, a stainless steel backsplash is a great piece to consider to avoid having a dull or monotonous look in your kitchen.
Ceramic and porcelain tile
A classic choice, this tile can be cut into various designs and shapes to meet your vision. It is also great for ease of cleaning and performs well against water. Tile ranges in price depending on the type, so make sure to do your research and to always compare different choices.
 Colour selection
Your kitchen backsplash does not always need to match in colour with the rest of your kitchen. While all-white kitchens are trendy, you can always choose to make a bold choice for your backsplash since it can contrast with the rest of your kitchen space. Tile always comes in a variety of different colours, so have some fun and play around with the options available to you during the design phase.Other considerations when making your selection, try to remember that there are functional and maintenance elements to consider. Backsplashes serve to protect the walls above the stove, sink and prep areas of the kitchen from food, water and physical damage. As such, they will need to be cleaned periodically.
Additionally, consider your budget when looking to use tiles that will be installed in unique patterns or that may require customized cuts.
Finally, always look for samples of the material if you can. Tile samples are usually available to bring home to match to existing materials, or just to see how they might look in the light of your space.
If your space is going to be completely renovated, then spend some time comparing materials to really get an idea of what they would look like when installed on the wall in your kitchen. With so many choices and colours available, it pays to take your time with your decision and to consult kitchen design specialists for their input on your selection.