Are you tired of staring at the same four walls? Are you ready to feel brand new again? After a year and a half of cooking at home – is it time to refresh your kitchen and dining room space for that change of scenery you've been craving? How about a wow-factor, professional grade kitchen to inspire your inner chef? Perhaps an ultra modern bathroom will transform your daily self care routine into a luxurious spa-like experience. Whether you've been dreaming of kitchen renovations, bathroom renovations, or both kitchen and bathroom renovations  – you've come to the right team of experts! Spectrum Kitchen & Bath has you covered from start to finish: beginning with custom design, locally crafted cabinetry, and high quality flooring to match your home décor needs. 
….You may be wondering, "is this the right time to renovate?" 
"Will the pandemic affect lead times for projects?"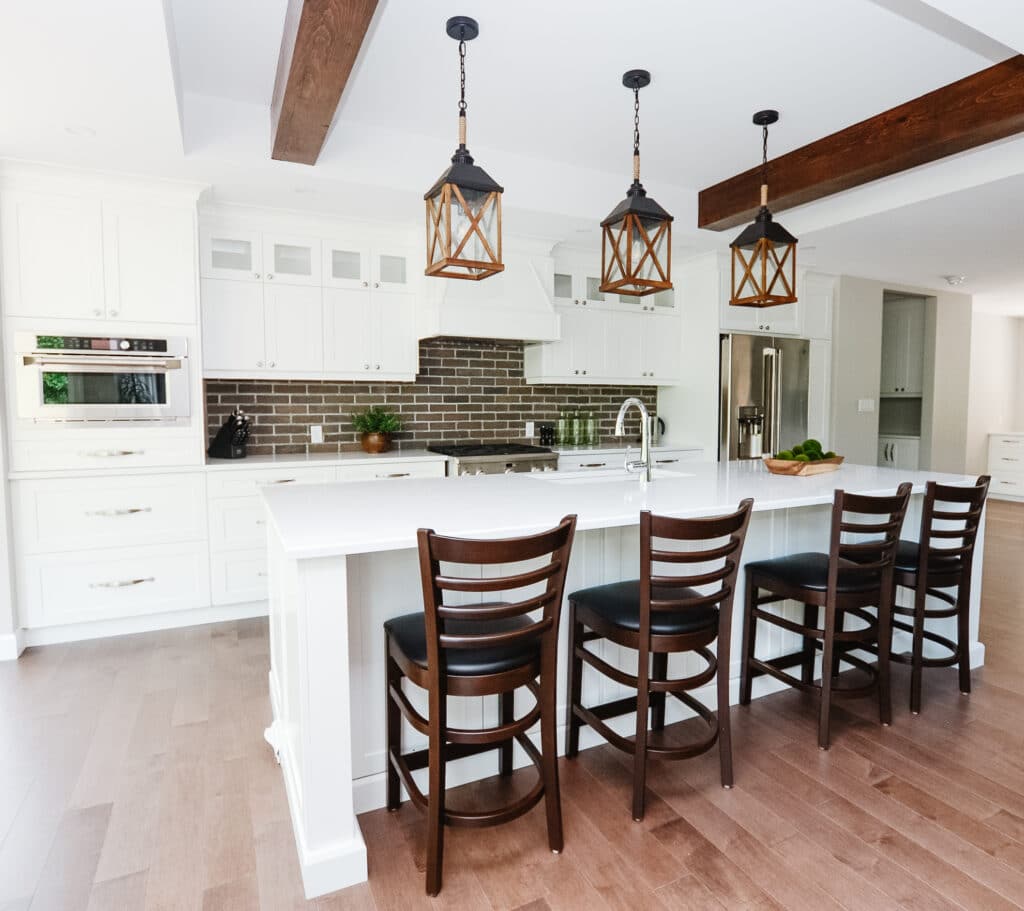 "Honestly, no," admits co-owner Lori Di Saverio, who's been in the kitchen and bath renovation business since 1982.
"Most of our material (such as cabinetry) is sourced from reputable, Canadian-made suppliers: Cartier Kitchens, Cortina Kitchens. They've all been, as usual, consistently on time with their promised delivery dates. Even throughout the pandemic."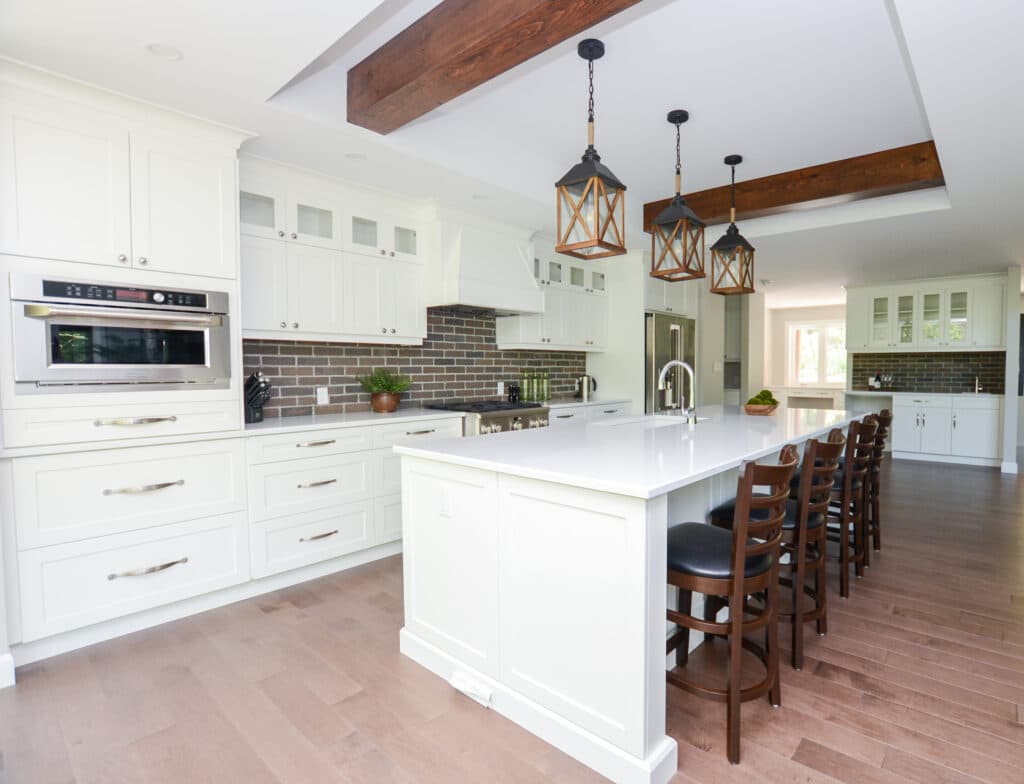 Take advantage Spectrum's zero storage capacity: the goal always remains to get materials to site projects out, as soon as possible! As a result, Spectrum has several satisfied customers who really appreciate their efficiency, and commitment to finishing projects in a timely fashion. Who doesn't love a reno project that actually finishes ON TIME?
"One of the reasons we chose Spectrum Kitchen and Bath is because of their turnaround times – on average about 6 weeks." -Valerie Newton, Co-Owner and Lead Designer of Elle Seven Inc. Design + Event Company 
Bonus? You cake comfort in shopping local! Spectrum's entire selection of natural wood finishes and materials are locally sourced from Ontario manufacturers.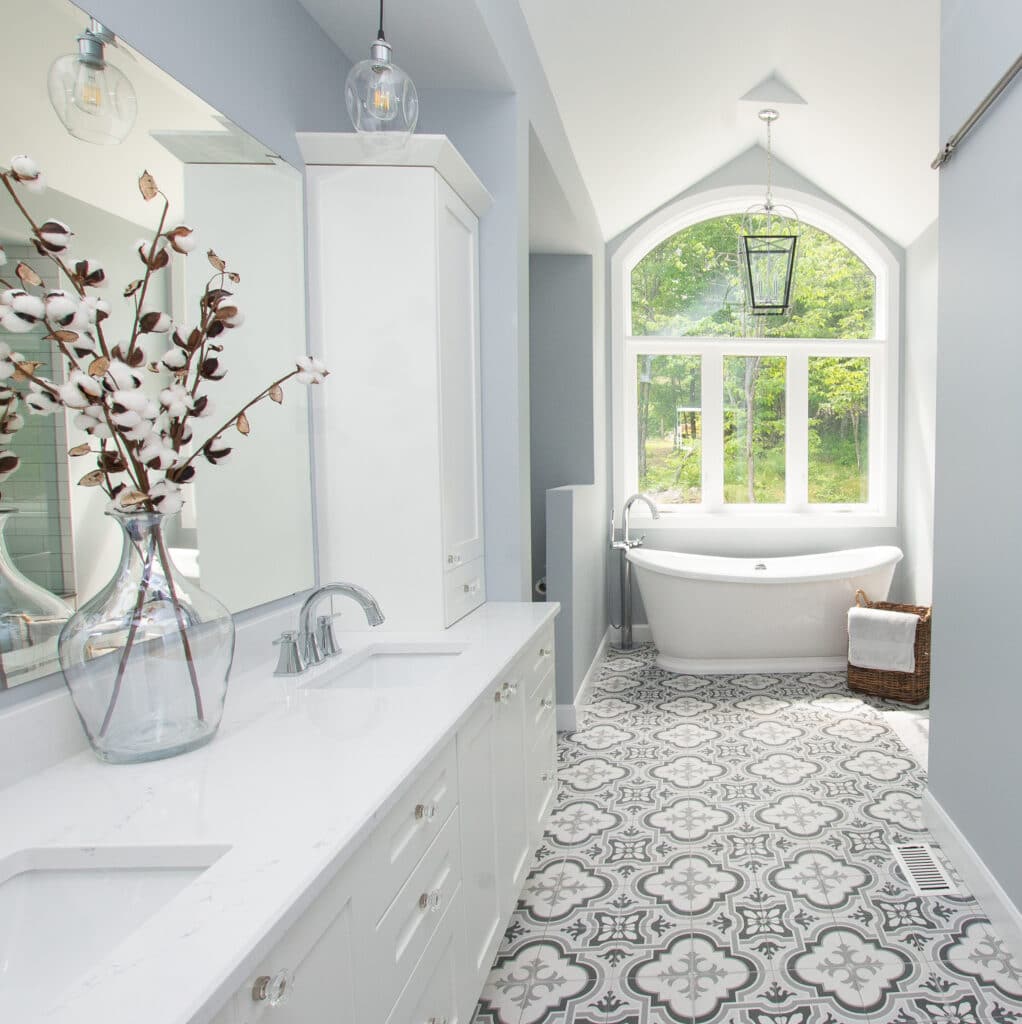 Spectrum is committed to remaining Covid-safe
Rest assured, pandemic procedures are set in place to ensure the health and safety of all onsite workers and our clients throughout renovations.
Custom designing kitchen or bathroom renovations can be quite a process from start to finish, explains Lori. "Since the lockdowns began, more and more virtually based meetings with Spectrum designers have taken the place of most in-person meetings, making the initial process much safer for everyone."
Once a client commits to a custom project, they can then safely visit the showroom to see potential materials first hand. Clients can also expect to receive a 3D view of their design and floor plans, including a list of items selected. Spectrum designers are always available, and more than happy to answer your questions on the phone where needed, minimizing contact and face to face meetings.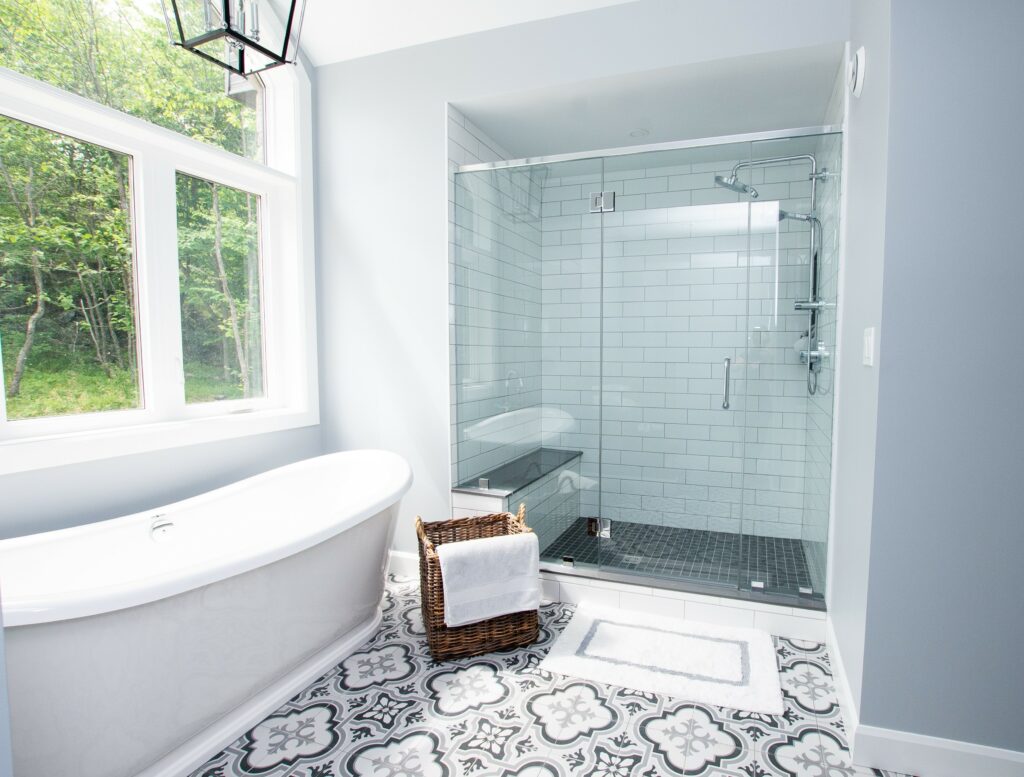 What are some things to consider before renovating your home in a pandemic?
The biggest things to consider are your long term goals vs. short term goals. Will you be reselling your home? Or staying in it? This may impact your overall budget, material and design selection. 
Next, take a deep breath – and let go of what you no longer need. Take a good look around, what needs to go?
Then, pick up the phone and call 613-521-6966, or book a free consultation here. 
Let Spectrum guide you through every step of the way, and put your mind at ease with over 85 years of combined experience between owners Peter, Sandie, and Lori. The trio have known each other since their early days the industry while working together at Canna Kitchens, before starting Spectrum in 2008 (formerly Cartier Kitchens.) It is a business adventure that has evolved successfully, and ironically by fluke. It was sort of "born out of luck", admits to Lori. The reno dream team quickly realized they could accomplish more in numbers, and have since never looked back.