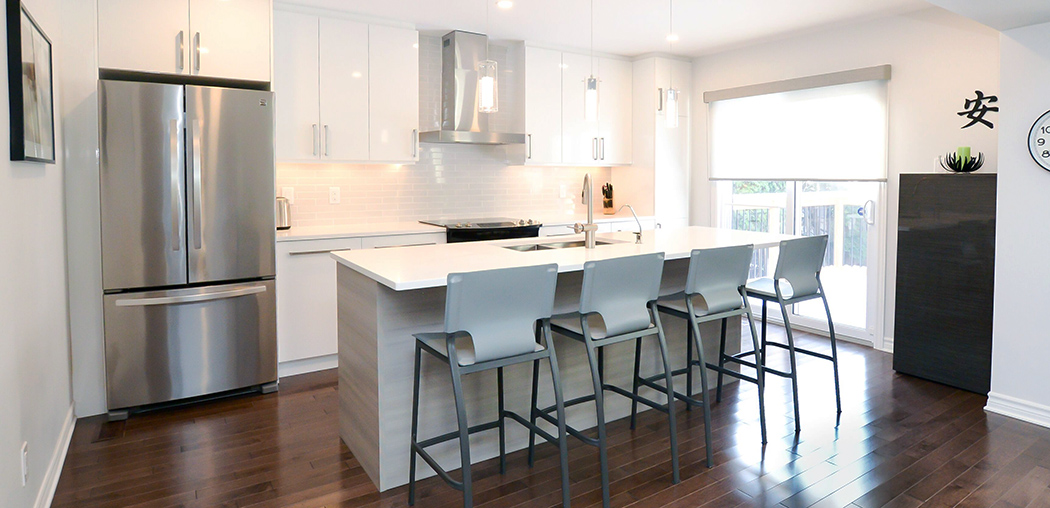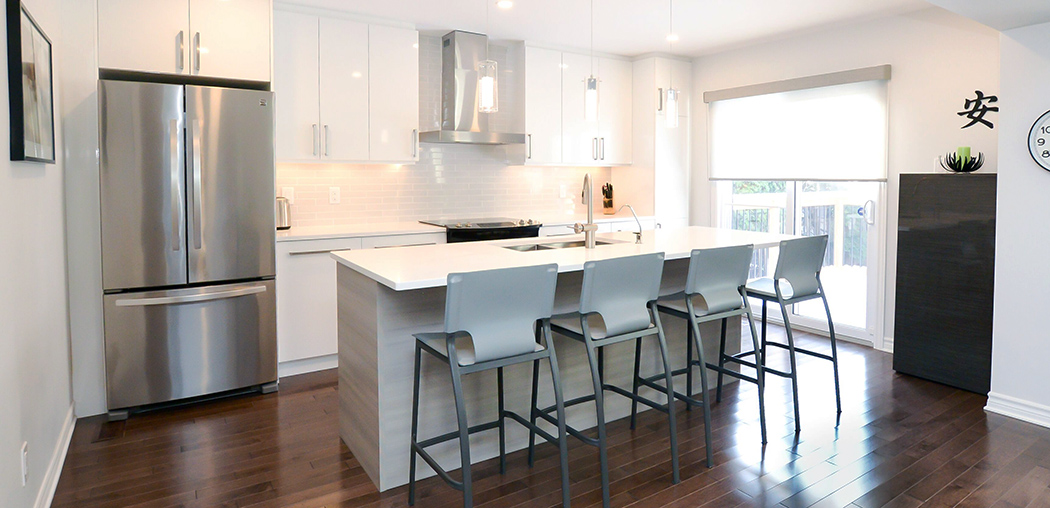 Today's kitchen design trends allow homeowners to really customize their kitchen space with color and functionality. If you are looking to renovate your kitchen and want to find some inspiration, continue reading below for some of today's most popular kitchen design choices.
Open-concept shelving
When looking to design your kitchen cabinetry, why not consider open concept shelving? A popular trend in today's kitchen design, open concept shelving allows homeowners to display their dinnerware and to curate the look of their kitchen with even more detail.
Open concept shelving is not just for show, either. For home cooks who spend a lot of time in the kitchen, being able to grab items without opening cabinet doors adds a lot of convenience when time is of the essence, of if you have simply forgotten which dishes are hiding behind each cabinet door.
Two-tone color kitchen design
While all white kitchens still have great appeal for their clean and minimalist look, two tone kitchens are trending because they allow homeowners to really give some personality to the kitchen space. One of the popular ways to approach colors in the kitchen is to choose a different color to contrast the upper cabinets and the base cabinets. One of the most visually appealing options is to use a mix of navy blue and grey. For great contrast and a classic feel, explore designs that use a mix of black and white cabinetry.
Kitchen Island seating
Islands are among the most popular kitchen design trends. With the use of an overhang, your kitchen island can become a breakfast bar or dining area where stools can be used for extra seating. Using the overhang of the island countertop to conceal the stools is a great way to save space and to provide functionality so that your kitchen island can be used as a dining area. For an added touch, choose unique stools that match or contrast with your chosen kitchen colors.
Standard kitchen island overhangs usually measure about 12 inches, and this can be extended even further if a supporting leg is used. Supporting legs can really add appeal to the kitchen as they can be chosen in a variety of styles and can be customized as well.
Finally, consider leaving space for some of the storage options available for your kitchen island as well. With a large enough island, or with the proper configuration, kitchen island seating can be used while still leaving some room for built-in kitchen island storage shelves (for cookbooks, dishes, etc.) or wine racks in the island itself.
Pendant Lighting
Hanging pendant lights above the kitchen island is another popular option today. With so many colors to choose from, pendant lights can really add a focal point to your kitchen space.
The amount of pendant lights to use depends on the size of the island itself as this dictates the amount of lighting required to illuminate the countertop surface. Additionally, since pendant lights come in so many options (industrial, oversize, farmhouse, rustic, etc.), the size of the pendants should be factored in as well.