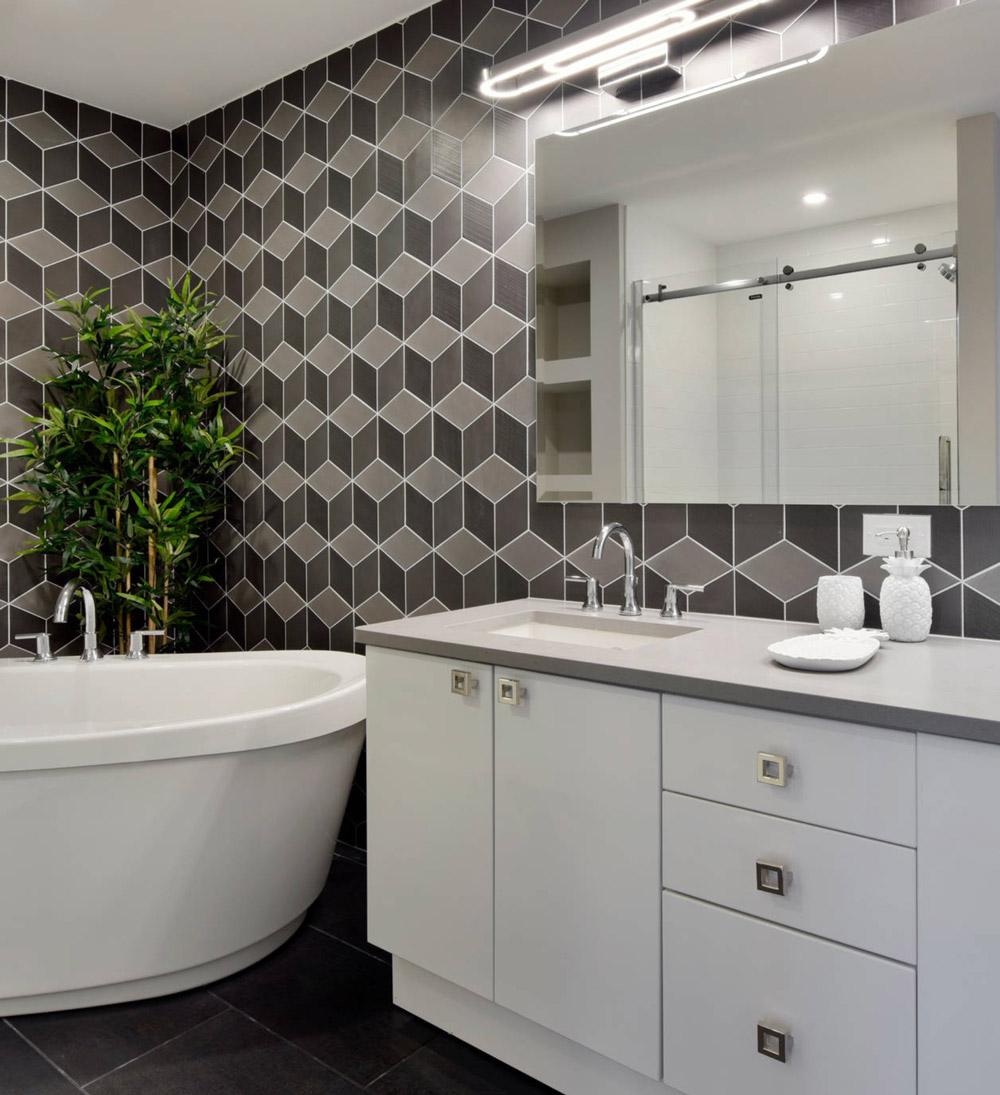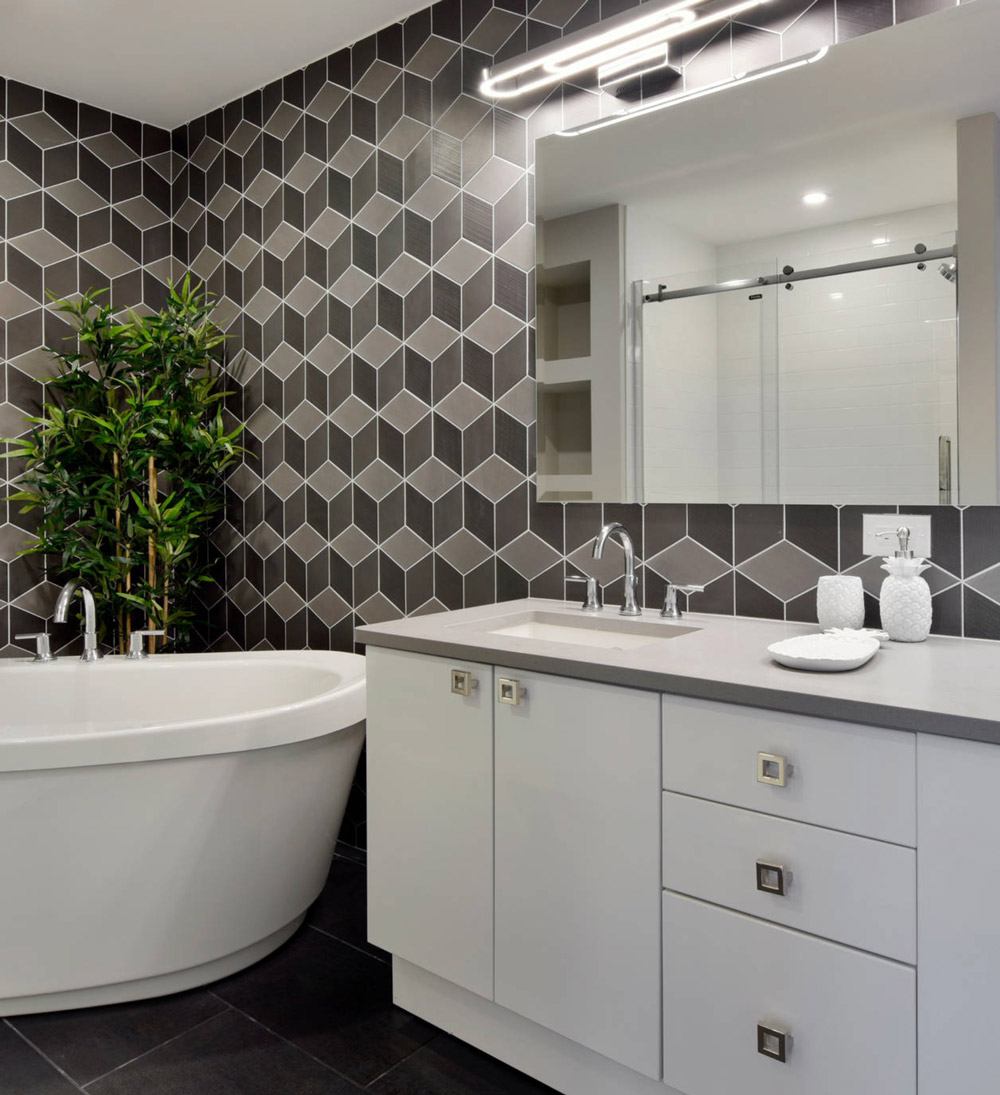 Bathroom storage solutions have come a long way. There's one for every need, whether your bathroom space is small or large, creating functional space for storage is key for the design. Since bathrooms are high traffic areas that can become cluttered, putting some thought into how your storage systems will be placed during the design phase pays off in the long run once you start using the space daily. Keep reading below to explore some ideas for bathroom storage solutions.
Bathroom storage carts
Flexible, stylish and moveable, storage carts are a useful solution for smaller spaces or for people who like to have the option to move the cart around as needed. Find a cart that matches the same height, or just below, your bathroom countertops in order to create a harmonious look and for accessibility. Since carts can come with several tiers, you can find one that offers the amount of storage to fit your needs.
Vanities
Your vanity is one of the largest storage solutions and some thought should be put into how many cabinets or drawers you will require. Since bathroom vanities come in so many different styles and configurations, it is important to match the size to the space available. Remember, not all of your items need to be stored in the vanity alone and not every bathroom requires a large and bulky vanity simply for the purposes of storage. Before looking to install a large vanity for storing your items, take a look at some other options that can offer storage and complement the vanity instead.
Floating shelves make great bathroom storage
Above the tub or above the toilet, floating shelving is a great way to add storage while not taking up any floor space in the bathroom. It is especially useful for plants and decorative items. Match the shelf material to the overall scheme of the bathroom or go for a contrast to add some variety to the visual appeal.

Shower niches
Adding storage space recessed into your shower wall, a wall niche is a prefabricated solution that looks great and allows you to avoid using a shower caddy hanging over your showerhead. Make sure to choose the right size for your shower and needs since shower floors can often become cluttered with bathing products over time when not enough space is available for them to be stored.
Medicine cabinets
A classic bathroom storage solution, medicine cabinets have stood the test of time because they offer both safety and functionality. Use them to store items that should be kept out of the reach of children, and also to group together your medicine and first aid items in one spot.
Additionally, medicine cabinets with built in mirrors can add another mirror location in your bathroom for convenience.
Bathtub tray
Bathroom trays or planks are a stylish addition to your bathtub as they can hold candles or towels as needed as they lie across the tub itself and can be used while you are in the tub. If you are taking a soak, you can rest your phone or book on the tray and it will ensure that they don't get wet.
Take a look at Spectrum's multiple bathroom storage and design solutions!